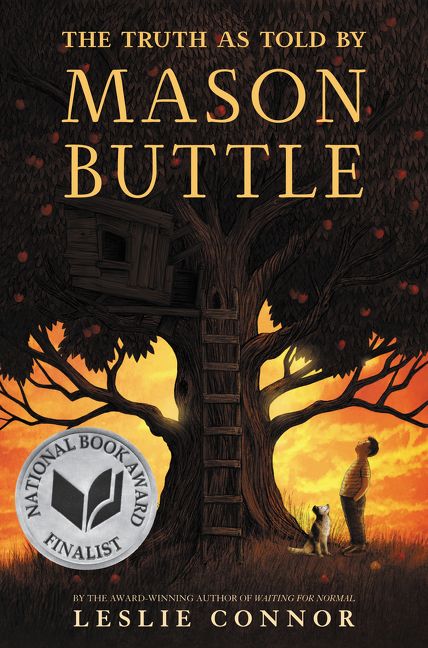 The Plot: Mason Buttle is a large, sweaty 7th grader with a cognitive disability. His best friend died a year and a half ago under suspicious circumstances and Mason was the last person to see him. Since the incident, the police have been questioning Mason trying to piece together clues to understand how it occurred. Unfortunately Mason does not understand that they suspect that he murdered his friend.
My Take: I really enjoyed this book from the beginning because I found Mason's voice to be authentic. The murder case propels the story forward, but the reader will also appreciate the warmth of Mason's character and his decency in the face of his challenges. He endures social ostracism and rejection but still finds constructive activities and works on the few relationships that give back to him. A highly recommended book to middle grade readers.
One Interesting Note About the Author: According to her website, Leslie Connor was born on the floor of her family's home — no time to get to a hospital!